Here's what is coming to the Clarke Theatre...
---
---
William A Fraser Middle School presents
Disney's Aladdin Jr.

April 20 & 21, 7pm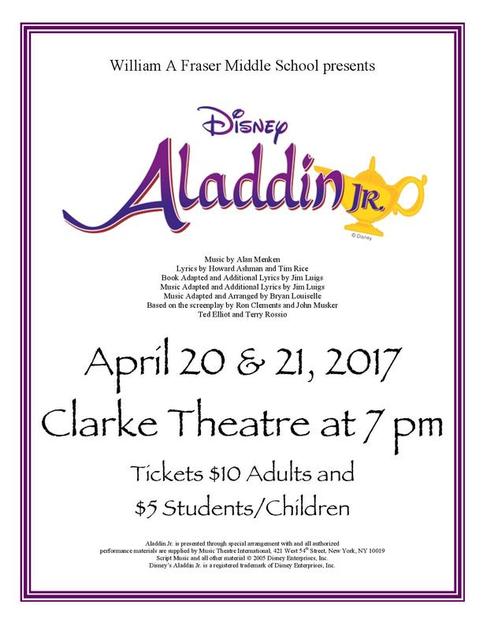 ---
Due to a tragic fatal traffic accident, the performance of Frozen on Sunday, April 23rd at the Clarke Theatre has been postponed. The company is in the process of re-scheduling the performance for June and is currently contacting all ticket purchasers.

Our thoughts are with the company of Frozen at this terribly difficult time.

---
Fraser Valley Academy of Dance Presents
Disney's Beauty & the Beast
April 29, 1 p.m.
www.fvad.ca
or call 604-826.0097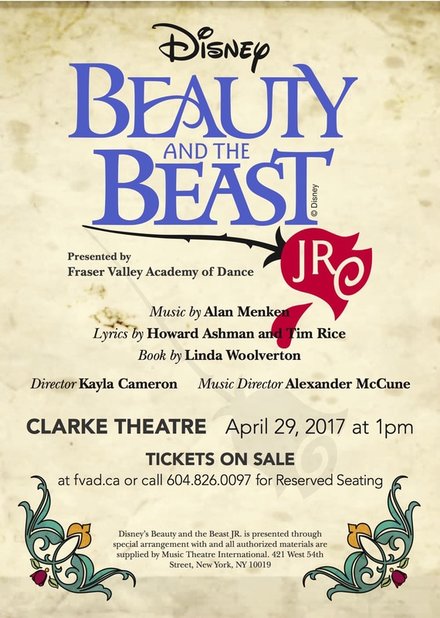 ---
---
22nd Annual Ukrainian Cultural FestivalMay 6, 9:30am - 6:30pm
Dance, Music, Food, Arts & Crafts.
www.bcucf.ca
for more info.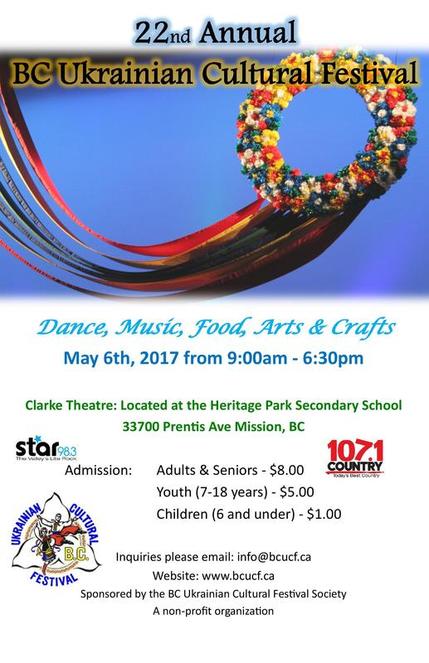 ---
MNET Radio presents
Heart - The Tribute

May 26, 7:30pm
Tickets at www.MNETRADIO.com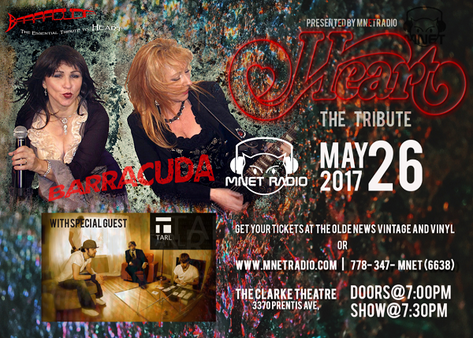 ---