Here's what is coming to the Clarke Theatre...
---
Annual Rotary Carol Festival
in support of the Mission Christmas Bureau

Wednesday, December 6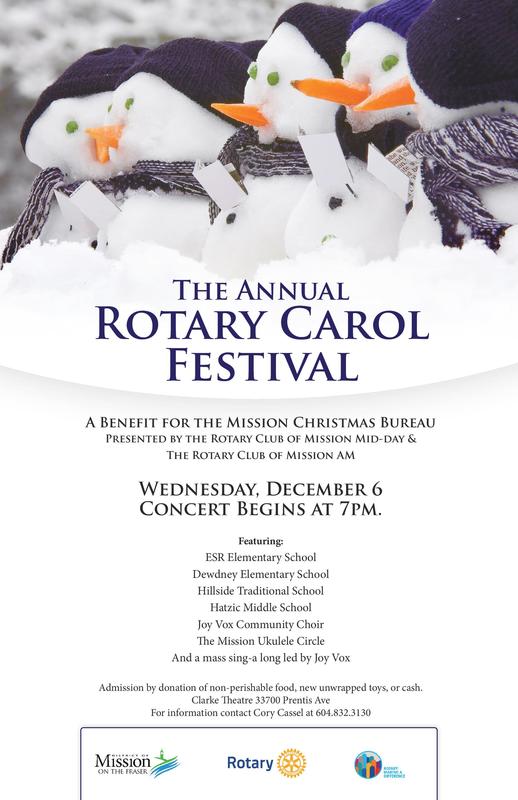 ---
Arts Club On Tour presents
​
Misery
By William Goldman
Based on the novel by Stephen King

February 7th, 7:30pm

STEPHEN KING'S CHILLING THRILLER Successful romance novelist Paul Sheldon is rescued from a car crash by his Number One Fan, Annie Wilkes, and wakes up in her secluded home in the mountains of Colorado. While Annie nurses him back to health, Paul soon realizes that he is not her guest, but her captive. Angered that he has killed off her favourite character, Annie forces Paul to resurrect her in a new book—and Paul soon finds himself writing for his freedom...and his life.

Tickets and Info at 1.877.299.1644
​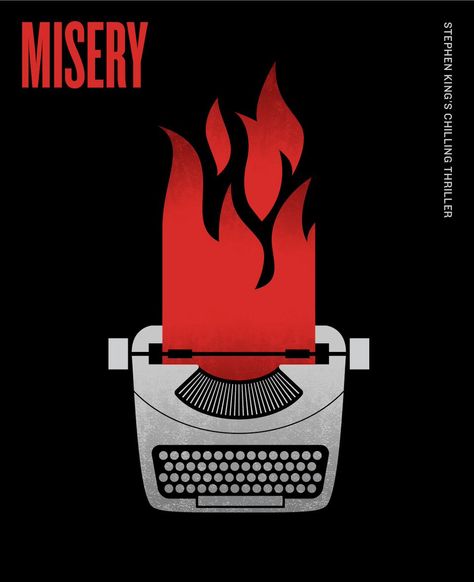 ---
Arts Club On Tour presents

Onegin
Book, music, and lyrics by Amiel Gladstone and Veda Hille
Based on the poem by Pushkin and the opera by Tchaikovsky

March 11, 7:30pm

THE HIT MUSICAL AS IMMERSIVE AS LOVE ITSELF When Evgeni Onegin visits the Larin family estate, his romantic charms stir passions long forgotten by its residents. Poet Vladimir Lensky's romantic ideals are challenged (a duel!) after Onegin flirts with his fiancée Olga Larin, and even the sensible Tatyana Larin falls for the handsome rogue. The hit musical moves, shakes, and wakes audiences with its sweeping score, leaving the powerful question swirling in their minds: Look around, look around, look around, do you see someone worth dying for?

Tickets and Info at 1.877.299.1644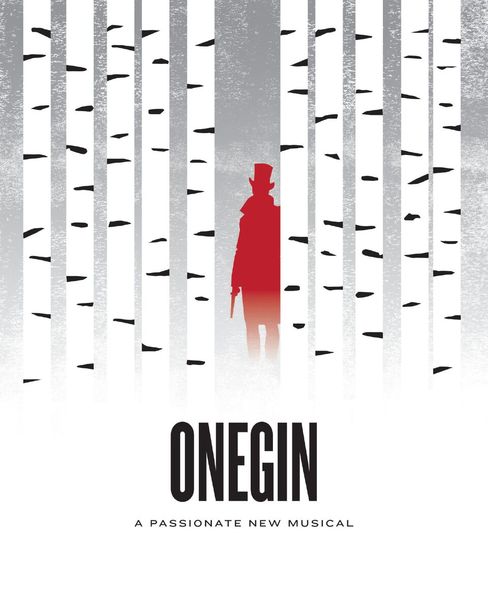 ---
Rock.It Boy Entertainment presents

COLIN JAMES BLUES TRIO
​
Thursday, March 15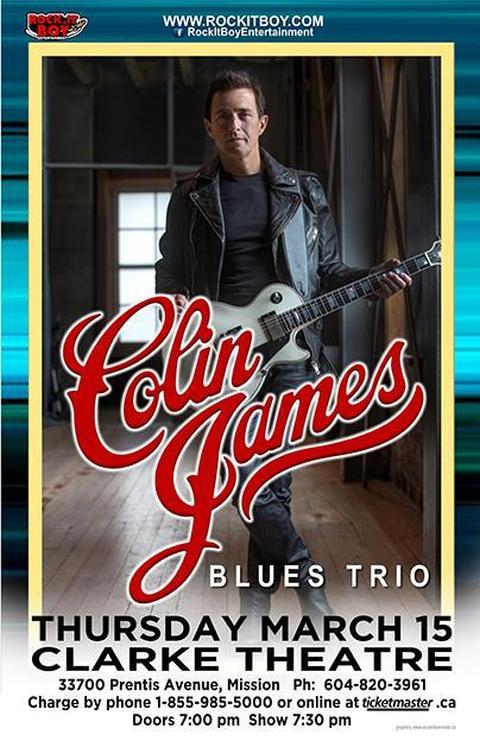 TICKETS ON SALE NOVEMBER 24TH!

Rock.It Boy Entertainment presents COLIN JAMES BLUES TRIO on Thursday, March 15 at the Clarke Theatre, 33700 Prentis Avenue, Mission. Tickets are $45.00 (plus Facility Fee & Service Charges) available at all Ticketmaster locations. Charge by phone at 1-855-955-5000 or online at www.ticketmaster.ca.

From the prairies of Saskatchewan to the stages of the world, sharing his talent with some of the greatest and most influential musicians of all time, Juno Award Winning Singer-songwriter COLIN JAMES has quietly and steadily established himself as one of Canada's greatest musicians.

For his 18th album, "Blue Highways", Colin pays tribute to some of his long-time blues idols including Howlin' Wolf, Jimmy Reed, Freddie King, Jr. Wells & Buddy Guy, Peter Green, Robert Johnson and William Bell to name a few. In the spring of 2015 after wrapping up his Hearts on Fire Tour, Colin was loving playing with his band and really happy with the sound they had created on stage. What better time to make a record! Especially the record Colin had been itching to make for years – a collection of some of his favourite blues tracks. In less than a week Colin was recording in The Warehouse Studios in Vancouver and in just two days, "Blue Highways" was born. The lead single, "Going Down" was inspired by the great Freddie King.

Colin James has been named as an inductee into the 2016 Western Canadian Music Hall of Fame. In addition, Colin headlined the Western Canadian Music Awards Show at Casino Regina.

For more about COLIN JAMES visit: www.colinjames.com.