Here's what is coming to the Clarke Theatre...
---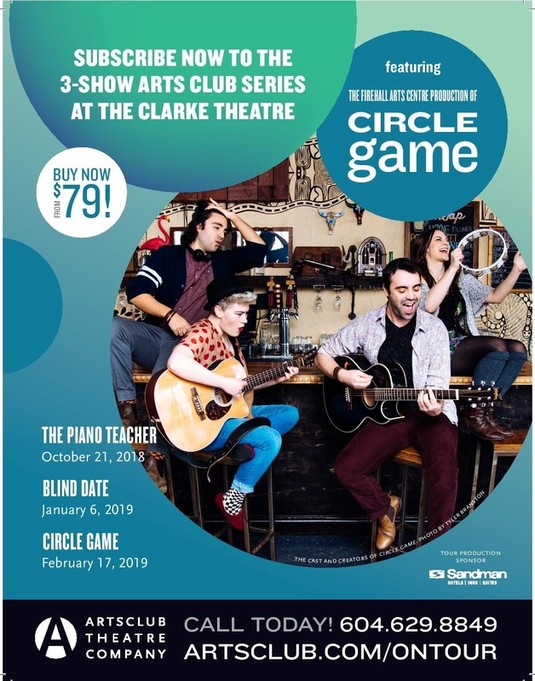 ---
Diwali - Festival of Light

Wednesday, October 24 - 5pm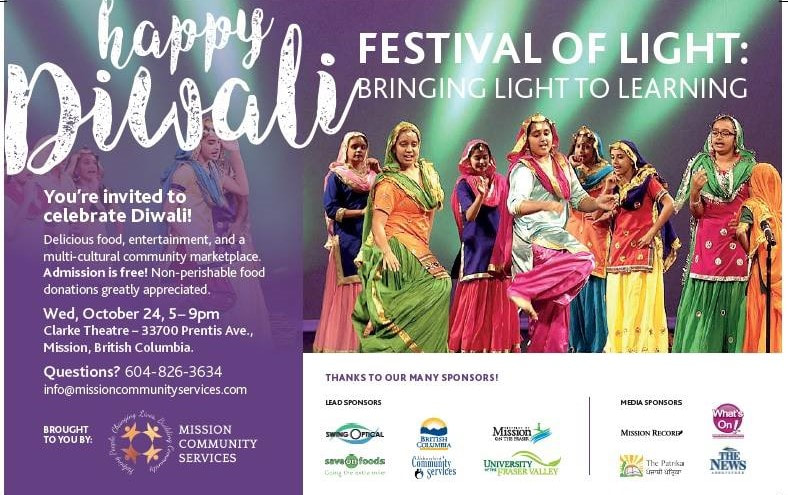 ---
Comics On A Mission

Thursday, October 25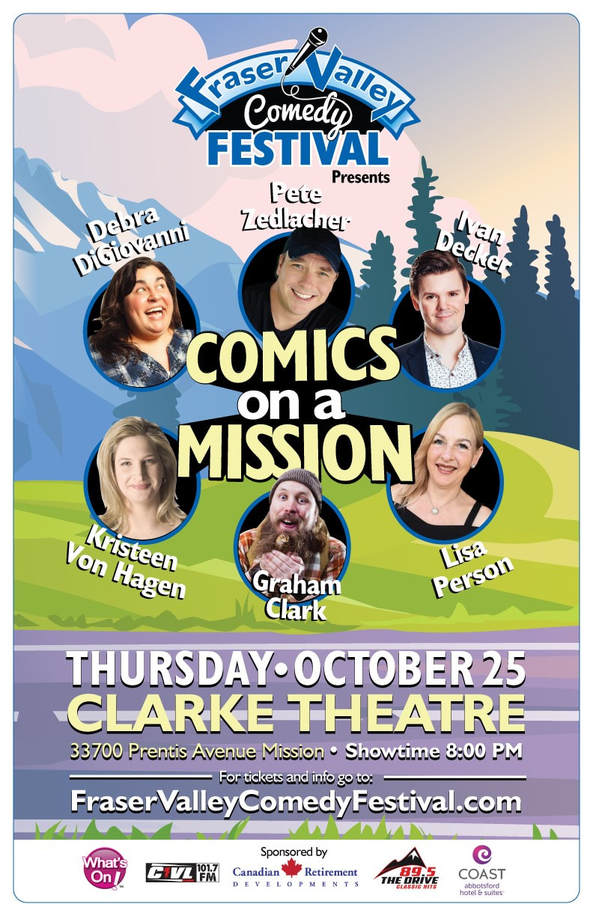 A presentation of the inaugural Fraser Valley Comedy Festival, Comics On A Mission will take place at the Clarke Theatre on Thursday, October 25, and features an all-star cast including Debra DiGiovanni (3-time winner as Best Female Stand-Up at the Canadian Comedy Awards, Last Comic Standing), Pete Zedlacher (Best Male Stand-Up, winner SiriusXM Canada's Top Comic), Ivan Decker (Conan, 2018 Juno Award winner Best Comedy Album, upcoming Netflix special), Kristeen Von Hagen (2-time Best Female Stand-Up, Match Game), Graham Clark (JFL, The Debaters, HBOs Funny As Hell), and Fraser Valley Comedy favourite Lisa Person. This show marks the first ever Mission appearances by DiGiovanni, Zedlacher, Decker and Von Hagen.
https://www.brownpapertickets.com/event/3568153
www.fraservalleycomedyfestival.com
---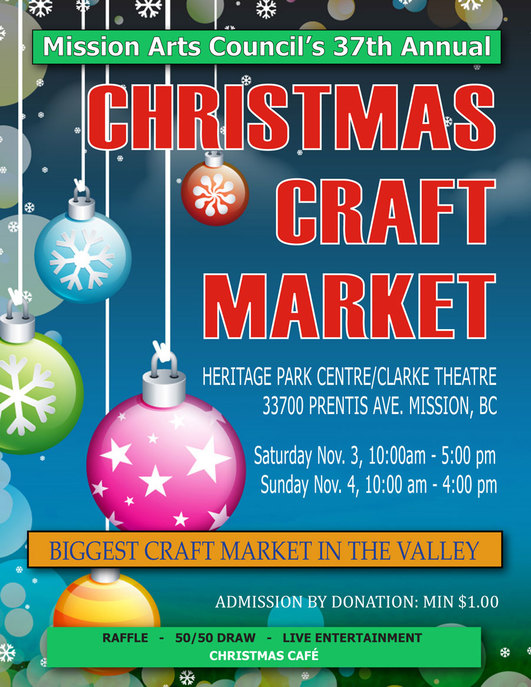 ---
"Wae Yer Family"

GLASS TIGER
with Special Guest JESSICA MITCHELL

Monday, November 5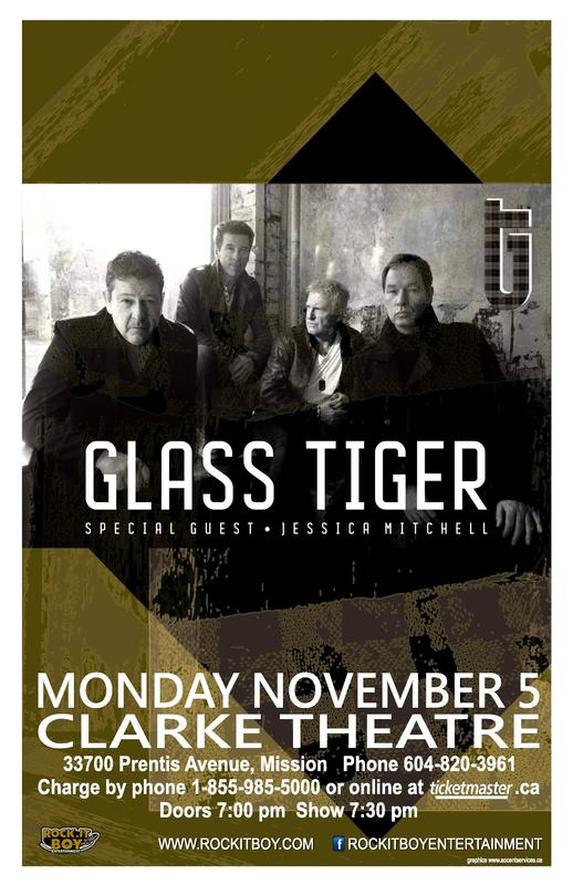 Rock.It Boy Entertainment presents GLASS TIGER with Special Guest JESSICA MITCHELL on Monday, November 5 at the Clarke Theatre, 33700 Prentis Avenue, Mission. Tickets are $42.50 (Plus Facility Fee & Service Charges) available at all Ticketmaster locations. Charge by phone at 1-855-955-5000 or online at www.ticketmaster.ca.

They say a great song, is a great song no matter the format, no matter the genre, no matter the era. GLASS TIGER is synonymous with great songs from a genre and an era destined to be "classic". Just as Singer, Writer, Performer, Johnny Reid has done, Glass Tiger has ventured into the studio and come out with 12 of their best songs totally reimagined. These iconic songs, will be presented with all the exquisite charm, honesty and simplicity as the day they were written.

This simple, organic, amped up acoustic format will show the audience just why these legendary songs have stood the test of time. Welcome to "Wae Yer Family" (With Your Family) the perfect evening of music, friendship, family, and storytelling that are sure to capture your heart."

With five Juno Awards, a Grammy Nomination, 4 Platinum Albums and 1 Gold Record, 14 hit singles, over 5 million albums sold, GLASS TIGER has solidified itself as an Iconic Canadian act.

"Our performances have never been tighter, and we are playing at our highest level ever, we are re-ignited, recharged and looking forward to every show." Says lead singer Alan Frew.

For more about GLASS TIGER please visit: www.glasstiger.ca.
---
Fraser Valley Academy of Dance
presents

The Nutcracker

Saturday, December 8